September 27th, 2011 is Tourism Day all around the world. The photo "Give me Red" by Sourav Karmakar shows two Korean women celebrating Holi in India and "East meets West" by Chi Keung Wong that portrays a young tourist in the China Opera Theater's backstage will be part of the photography exhibit in Aswan celebrating World Tourism Day.
We are very pleased to see the participation in these contests by people from all over the world. The winning images clearly show how millions of people travel every day and make contact with other cultures.
Taleb Rifai, Secretary-General for the World Tourism Organization.
These are the winning photographs: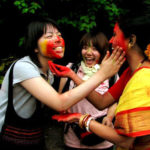 "Give me Red", by Sourav Karmakar
Two Korean women celebrate Holi Festival, the arrival of spring, with an Indian woman in Tagore House in Kolkata.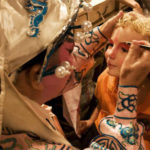 "East meets West", by Chi Keung Wong
A child learns the experience of makeup in the backstage of the China Opera Theater.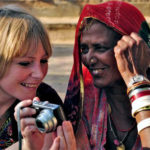 "East West Jubilation", by Rabin Chakrabarti
This photo was taken in Pushkar during the Great Cattle Fair. The woman shows the picture she has just taken to an Indian woman.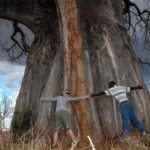 "The Baobab Huggers", by José Rosado
We took a trip to Tanzania in 2007. This is a photo of a friend and our tour guide. Apparently we were the only tourists who did that. Immediately we became friends.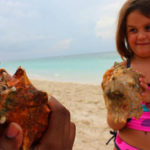 "OMG!!", by Birkley Wildgoose
A local woman teaches tourists how to blow through a conch shell.