About Uruguay
Uruguay Facts:
| | |
| --- | --- |
| Name: | República Oriental del Uruguay |
| Area: | 176,215 Km2 |
| Population: | 3,415,920 |
| Density: | 19 inhabitants/km2 |
| Capital city: | Montevideo – Population: 1,325,968 |
| Political division: | 19 departments |
| Oficial language: | Spanish |
| Religion: | There is no official religion. (Catholics 56%, Non religious 38%, Protestants 2%, Jewish: 2%) |
| Government: | Republican democracy |
| President: | Dr. Tabare Vazquez |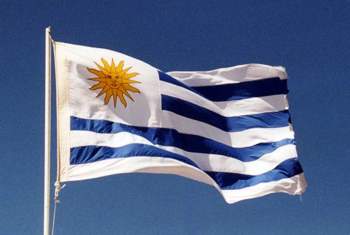 Why choose Uruguay?
• Uruguay, a safe country without the presence of the evils afflicting other countries such as terrorism, kidnapping or political and social instability.
• Uruguay, legally simple and reliable. Respect for the principle of private property and with excellent property records.
• Uruguayan unique nature has completely untouched areas, unique beaches plus more than 500 km of coastline on the 'De la Plata' river and the Atlantic Ocean. Four seasons well marked with moderate temperatures. There are no natural disasters such as earthquakes, tsunamis, volcanoes, etc.
• High quality of life. Uruguay has a population of mostly European origin; the population of African origin and indigenous represents 1% of the total. It has a literacy rate of over 95%, the highest number of university graduates and students of the continent and the highest level of communications in South America.
• Uruguay, skilled workers at relatively low cost. According to the United Nations, Uruguay presents the best human development index of South America, an indicator that takes into account the income per capita, the life expectancy (72 years: the largest in Latin America) and the educational level (the highest literacy rate in the MERCOSUR).
• Uruguay, a country where everything is close, has an extensive route network that connects all parts of the country, with 4 routes that communicate with Brazil and 3 international bridges that make it to Argentina.
• Natural Uruguay, located in the less polluted region worldwide, empowered by the benefits enacted by the Kyoto Protocol.
All these benefits make the foreigner feel at home.