Colonia Del Sacramento is one of the places to visit, according to the article: 41 places to go in 2011 in The New York Times.
Declared as a World Heritage site by the UNESCO, Colonia Del Sacramento offers cobblestone streets, centuries-old stone houses, restaurants with riverside patios and boutiques selling crafts. Taking a walk on the waterfront rambla, you will be able to experience the breathtaking views and watch the best sunsets on the Rio de la Plata.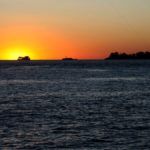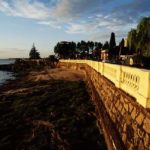 In the countryside many colonial ranches have been renovated and decorated to receive travelers who are looking for peace and quiet in a chic rural setting.
At the recently opened La Vigna, 37 miles south of the historic quarter, guests can learn about organic farming, sheep shearing and other activities worthy of a gaucho. Or they can just relax at the main house, a restored Renaissance Revival estate built in 1880 by Italian winemakers. It has five rooms furnished with rustic antiques and ceramics made on site.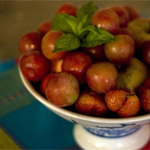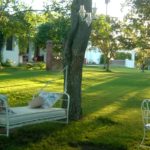 Also, Estancia Tierra Santa has three suites inside a renovated colonial manor — all with wood-burning fireplaces and outdoor terraces. More than 50 bird species have been spotted during expeditions at this ranch, which also offers fishing, hunting and riding on criollo horses.
In their words:
Secluded. Serene. This is Estancia Tierra Santa. An intimate yet spacious guest ranch for the discriminating few. Quiet and peaceful, you will hear only the song of the birds, the whisper of the wind through the towering trees, the soothing murmur of the stream and perhaps in the distance, the call of one of the estancia lambs.
Another hemisphere, yes. Yet nothing feels unfamiliar. With unsurpassed, as-far-as-the-eye-can-see fields of sunflowers and towering Italian cypresses, you may think you are in Tuscany. With the olive groves and lavender you imagine Provence…
Here are some places I recommend in Colonia Del Sacramento.
If you are looking for a place to stay
If you are looking for a place to eat:

El Drugstore – Telephone: 4522 5241