Uruguay's overall economy is growing steadily. In reality, it grew by 6.8% in the first three months of year 2011. This development comes after an economic growth of 8.5% last year. Manufacturing, construction, as well as commerce were the strongest sectors of the economy. In Punta del Este, real estate sales climbed to $2.25 billion in the 12 months before April 2011.
As reported by Ronan Mc Mahon and Margaret Summerfield, Executive Director and Director of Pathfinder International, close to 45% of the real estate properties bought in Punta were inside the town. The rest of the 55% divides between farms and construction projects throughout the town. Chacras, are pretty popular at the moment. Chacras are large lots inside private communities, in the countryside yet still next to the Atlantic Ocean as well. These large lots are usually nearly five acres in size. Chacras usually are located in a serene country field of prairies, ponds, and trees. Most offer facilities including a club house, swimming pool and tennis courts. Price ranges from $100 to $500 per sq. meter (this translates to $9,29 to over $46,45 per sq. feet) .
Once you forget Punta del Este, and head east to the province (department) of Rocha you will discover that the land prices and real estate prices are lower.
The department of Rocha stretches east from Punta del Este to the border with Brazil. Because development grows steadily, property prices will certainly increase in Rocha.
Rocha Uruguay is a location where real estate investors can turn a profit. The Rocha market is overlooked and undervalued right now. This is the time to purchase in Rocha Uruguay.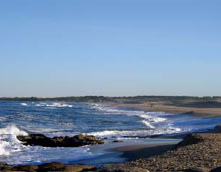 The trendy locations found in Rocha are: La Paloma, La Pedrera and Punta del Diablo. La Paloma is Rocha's largest seaside small town. La Pedrera is a tranquil and more exclusive beach town. Punta del Diablo was originally a fishermen's community and it has now grown to suit the visitors who visit the place attracted by its picturesque beaches.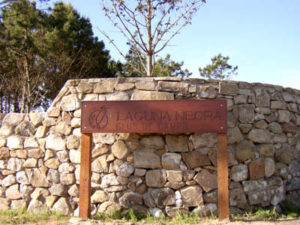 Laguna Negra is a development located in Punta del Diablo. Laguna Negra is a private community that has 64 lots of land. They start at US$ 20 per square meter, only a fraction of the price of a similar property in Punta del Este. The beach town of San Antonio is nearby. You can find lots of 800 square meters. Prices go from US$ 40 to US$ 250 per square meter.
Laguna Negra is one of the many investment opportunities Rocha offers. If you are interested in other investment opportunities in real estate in Uruguay please visit our listings here: Real Estate in Uruguay – Rocha