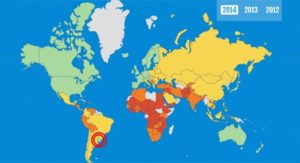 Uruguay is strategically located, a country where economy flourishes and one of the first 20 countries in amount of direct foreign investment, according to a report by IBM.
In fact, in the last 8 years, direct foreign investment has increased by four.
Democracy, peace, the economic and political investment conditions are some of the reasons why Uruguay is the best options if you're thinking of investing.
Uruguay was recently classified as the most prosperous country in Latin America, according to the Legatum Prosperity Index.
Attractive for investors
The economic and political climate in Uruguay is stable, one of the most important characteristics to secure your investment.
Moreover, the environment is favorable to the foreign businesses, it counts with excellent infrastructure and – if you're thinking of settling your business – good regional and international relations, with excellent access to key markets.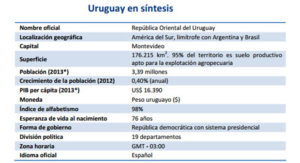 Consolidated environment in growth
According to a report by Uruguay XXI, Uruguayan economy has grown by annual 6% between 2005 and 2013. Apart from that, GDP reached USD 50,000 million.
Within this growth, the Real Estate industry has seen a great expansion.
The sector favors from the good economic cycles that allow better wages and also more financing possibilities.
Investment regulations
In Uruguay, the promotion and protection of national and foreign investments have been declared of national interest. This turns the country into a strategic place for foreign investments, given that there are not different treatments to the money depending on its origin: in Uruguay, everyone has incentives.
The regulation is specified in the decree 2/012, where it is also explained that there are no limits for the foreign money assignation to companies.
Plus, the exchange market is free for the sale of foreign currency, and the investments can be done on any currency.
More offices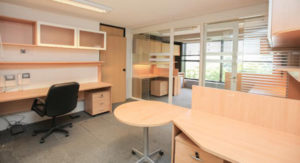 While services grow in Uruguay, the offer and demand for offices also grows. Confortable
Uruguay has become part of the value chains of many production processes, giving all kinds of services: call centers, outsourcing, professional and financial services, and more.
More and more international businesses choose to have their headquarters in Uruguay. As a result, the total surface constructed in offices has grown considerably.
At the same time, the characteristics of offices building are better and more modern, concentrating in Ciudad Vieja and downtown of the city, apart from Carrasco neighborhood.
The settlement of foreign companies in Montevideo have risen the demands for the buildings for business purposes, and so there are much more Premium offices.
While in 2007 there were 60,000 m2 of Premium offices constructed in Montevideo, in 2012 the number reached 229,000 m2.
Due to the rapid changes which have taken place in the sector, the Real estate market wil have to face several challenges, such as the credits treatment.
Uruguayan economy provides a special environment for secure and rentable investments
Do not hesitate to contact us to get more information on the best opportunities of investment for your money.