The capital inflow of the last few years has reformulated the neighborhood Carrasco mainly resulting in an increase of apartment buildings, commercial venues and office blocks.
As a result, there is a stock of houses in need of remodeling, a great opportunity for someone looking for a place to live or an investment.
Web ref. 1174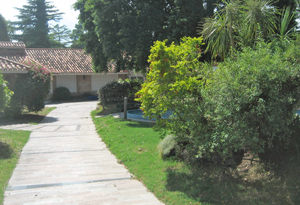 One storey house consisting of: a living-dining room, 4 bedrooms (including master suite), 4 bathrooms, and maid's room. Large closets in the bedrooms, marble floors, electric heating and a fireplace.
MORE INFO…
Web ref. 1389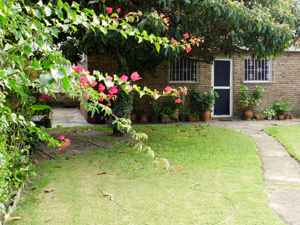 This 150 m2, two storey house, built in 1974 on an 859 m2 lot features: 4 bedrooms, 2 bathrooms and a maid's room. Also: a barbecue and garage for 1 vehicle.
MORE INFO…
Web ref. 897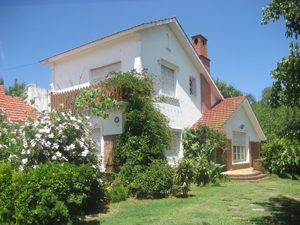 Excellent 430 m2 property built on a 2000 m2 lot, located at one of the best areas of Carrasco Sur and only a few blocks away from Carrasco's commercial center.
MORE INFO…
Web ref. 1263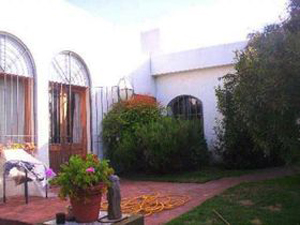 One storey house located at one of the prettiest areas of Carrasco. It consists of: 3 bedrooms (including master suite), 2 bathrooms and family room, also a barbecue, a pool, a maid's room and garage for 2 vehicles.
MORE INFO…
Web ref. 1241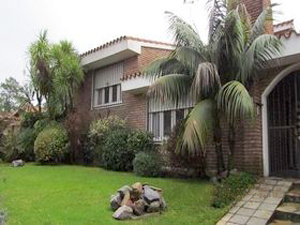 This house, located at a corner has 15 m of front which were completely recycled in 1995. It features a living room with fire place, large windows and kitchen with pass-through to the daily dining-room. All the bedrooms have parquet floors and broad closets.
MORE INFO...
Web ref. 1209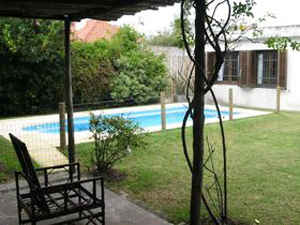 Outstanding one storey residence, with an excellent location, just meters away from Carrasco Sur's La Rambla. It also features 15 m of front with front and backyard with pool, barbecue and kitchen with access to the garden and garage.
MORE INFO…
Web ref. 1036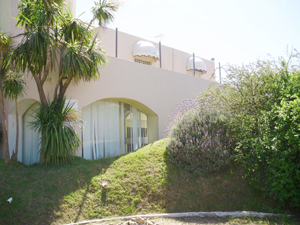 This two storey horizontal property features, on the ground floor, a suite, living-dining room and family room with access to the porch, a kitchen and a maid's room. On the second story: 3 bedrooms, 2 bathrooms. New floating floors. Garden towards the front and back of the house and pool with heating system.
MORE INFO…
Web ref. 1030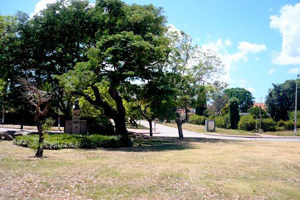 Completely recyclable, 120 m², one storey house, ideal for business, located at an important corner in Carrasco Sur and built on a 1000 m² lot. It features: 3 bedrooms and 1 bathroom.
MORE INFO…
Web ref. 1034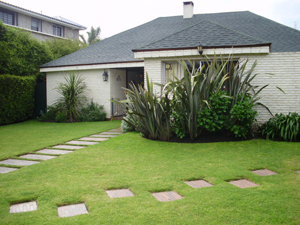 A one storey brick chalet with American roof tiles featuring: a hall, living room, dining room with fireplace and family room both with access to the backyard. Also: 3 bedrooms (including master suite with walk-in closet) 2 bathrooms, office or 4th bedroom, kitchen with daily dining room and maid's room. Ceramic floors and carpets on each bedroom.
MORE INFO...
Web ref. 528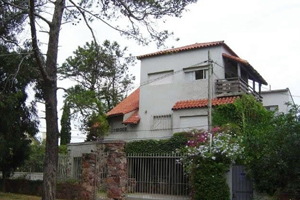 This 450 m2, 3 storey house, is built on a 520 m2 lot and is located only 1 block away from La Rambla and very close to Carrasco's commercial centre. Ideal for business project. Ask for horizontal property approved project.
MORE INFO…