Pueblo Garzon is a small village in Uruguay which has become a top choice of foreign buyers. An area where there are more homes than residents offers affordable prices, a huge draw card for overseas buyers giving them an opportunity to build their dream homes on the abundance of Uruguay farmland in the area.
Foreign investors purchased one quarter of the Uruguay properties between 2000 and 2006. Laguna Garzon is only twenty five kilometres from Garzon and this is one of the reasons that this rural and under developed area has become so in demand. Combining this with the development of a new bridge which will link Punta del Este and Rocha.
Rodolfo Victorica of Caldeyro Victorica Real Estate points out that there is a proposed port in Rocha would be only one hour from Garzon, this again will affect both the residential and commercial land prices in the area.
A Safe Investment Opportunity
Forty per cent of land in Uruguay has been sold in the last ten years. With no restrictions on ownership and transfer tax of only two percent of the purchase price, it's no surprise that foreign buyers are looking to buy property in Uruguay. Many of these investors feel their money is safer invested here than in banks back in their home countries.
According to Rodolfo Victorica there was more risk when investors came back to Uruguay in 2005, but today the country is seen in a different light, only seven years later.
Areas around Garzon have are already reaping the rewards of development and their close proximity to the popular Punta del Este, with Garzon now being the new in demand area of Uruguay, it won't be long before it starts seeing a vast improvement in property prices.
Get More For Your Money
Caldeyro Victorica Real Estate specialises in urban and rural properties in Uruguay and have property for sale in Uruguay in the popular areas of Punta del Este, Jose Ignacio and Pueblo Garzon.
In Punta del Este for example you can purchase a three bedroom apartment boasting spectacular views of Punta del Este port for only $580,000. The property is set in a prime location and has three bathrooms and a garage. Another great apartment property is located just in front of La Brava beach for $1,350,000.
When it comes to rentals in Punta del Este you can expect to $3,500 per month for an annual lease for a large house comprising of four bedrooms, seven bathrooms, a barbecue, pool and garage.
Moving to the beautiful area of Jose Ignacio in Rocha you can pay $454,995 for a nine hectare property which is located only three hundred metres from the coast with fantastic tourism potential.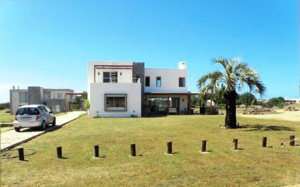 For $1,500,000 in Jose Ignacio you can find a large five bedroom home set over two floors with four bathrooms. The home is set in one of the quieter areas of Jose Ignacio and set only metres from the water's edge.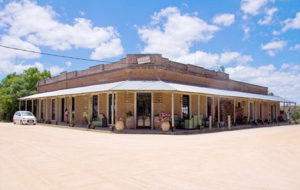 In Pueblo Garzon where property prices are still affordable and there are plenty of in demand properties, you can expect to pay $1.500.000 for 138 hectares which is perfect for tourism development and located only forty kilometres from Punta del Este and eleven kilometres from Jose Ignacio.