Carrasco is synonymous with houses with character, designed with an emphasis on the strength of construction and excellent finishes. Also security, serenity and manicured gardens, tree-lined streets and quiet avenues. Some of these streets are characterized by high real estate demand of residences located there and its proximity to the sea and services areas.
Caldeyro Victorica conducted a survey of the neighborhood and, taking into consideration variables such as price, location and quality of construction, our team developed this Top 5 of Carrasco's most desired streets.
1.  Santander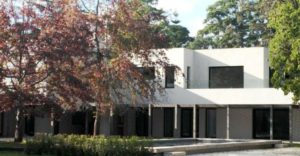 To the east, Gral. Santander street extends from  Acosta and Lara Avenue to the Rambla. However, the five blocks between Rivera and the sea concentrate the most attention of the real estate market.
It is a hidden, low-profile street confused with other streets of Carrasco. The houses are mostly hidden by large hedges surrounding spacious residences of one or two floors with outstanding gabled roofs. Its proximity to schools and tranquility make it a favorite of families.
See properties for sale in Santander street: 4163-ZZ, 3693-ZZ, 3701-ZZ
2.  Sanlúcar

Sanlúcar crosses the district from north to south, from the Almirante Harwood Avenue to Monteverde Square. It is one of the highest profile streets with stripped facade homes. Between Blanes Viale Avenue and the sea, its sidewalks adorned with palm paths and low houses with clear fronts are the hallmark of this street whose name pays homage to the Andalusian town Sanlúcar de Barrameda.
3.  Harwood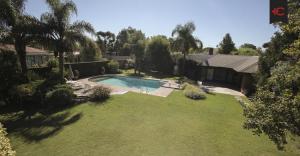 West to east direction, from Bolivia to Arocena Avenue, we find Almirante Harwood Avenue. Its large central boulevard strip, with various species of trees and plants is the hallmark of this peaceful path that crosses the neighborhood, communicating large commercial, educational, financial and sport Carrasco's epicenters. Harwood Ave. is a quiet alternative from Portones Shopping Mall -and its adjacent colleges area that includes The British Schools and Jesus Maria– with Carrasco Lawn Tennis sports facilities.
See properties for sale in Harwood street: 4226-ZZ
4.  Ilaria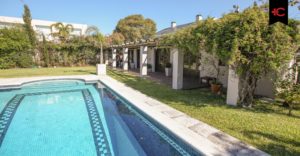 A few blocks to the south, parallel to the Rambla, is located the street that pays homage to architect and urban planner Américo Ilaria.
The section between Acapulco and Copacabana focuses the interest of those seeking the best of Carrasco. There, the most traditional houses coexist with the most recent real estate developments.
See properties for sale in Ilaria street: 4736-ZZ, 4544-ZZ, 3068-ZZ, 1245-ZZ
5.  French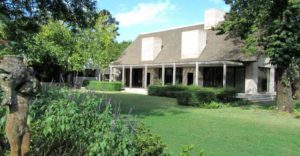 Very similar in features to Santander, General French goes from north to south, shares its proximity to the sea, the area of ​​schools, parks and the main access roads to and from the east of the country. In the section between Copacabana Street and Rivera Avenue, the street that reminds the Argentine General loyal to Artigas houses the Montevideo Navy Club.