Commitments and the rush of modern life show the need for a space to rest and recharge the energy invested in the responsibilities we face every day. The ideal retreat is one that combines a sufficient distance from large urban centers to ensure the sense of disconnection and the necessary proximity to not waste time on large transfers between one location to another, as well as ongoing activities and services accessibility to enrich quality time spent on these precious stops into the daily routine. 
Two exclusive ventures in growing poles of real estate focus the interest of those who bet on alternative places to classic locations of the east coast of our country: La Baguala and Chacras de las Sierras.
La Baguala: Best Kept Secret Montevideo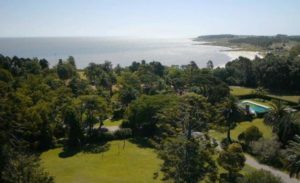 Just 20 minutes from the center of the city and its main port, just over an hour away from Colonia del Sacramento, into the west of the capital of Uruguay, on the banks of the Santa Lucia River, a unique opportunity that combines the hides the country life with the serenity of the sea and the charm of its hidden beaches.
The project is the latest venture of Gomez Platero Architects Studio and FIDEI and consists of a harmonious subdivision of fertile ground in 112 maritime farms, 3 hectares each. Careful fractionation guarantees special features for each of the properties, such as coastal sea or river, Mediterranean areas, overlooking the soft and wavy slopes, with spectacular views.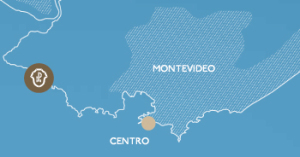 La Baguala also places a country hotel, whose main house, sports facilities and amenities are available for residents to enjoy.
The lighting system of the pedestrian roads is powered by solar energy.
Chacras de las Sierras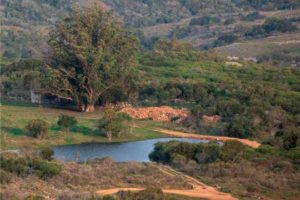 In the province of Lavalleja, in the heart of the Sierra de las Animas, we find the exclusive venture Chacras de las Sierras.
Immersed in a stunning landscape, the project consists of 60 farms of up to 20 hectares each and includes 100 hectares of common areas with access to parks, waterfalls, streams, native forest reserves and wildlife, vineyards (wine "Las Sierras" by Family Deicas), polo field, Club House and 24 hour surveillance services, maintenance of gardens and roads, supply of firewood and waste management.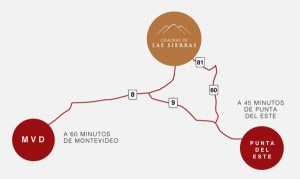 Both ventures guarantee to investors and residents the privacy needed for rest or development of recreational activities with the benefit of collectivize the operating cost of maintaining surfaces and excellence in common services.
Contact us for more information about these developments.