VIU building is the new Project of BPC Group, which has already invested almost 15 million dollars in different Real Estate projects in Uruguay. The Uruguayan journal El Pais interviewed Martin Cukier, manager of the Company, and architect Mariana Caldeyro, manager at Caldeyro Victorica Real Estate, who will be in charge of commercializing the apartments in Uruguay.
BPC Group develops three Real estate projects in different provinces in Uruguay: VIU building and Orient -in Canelones- and Palmas de la Pedrera -in Rocha-.
Both Orient and Palmas are already constructed. Meanwhile, VIU will be finalized in 2016, but its units are already on sale.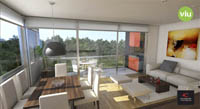 VIU building is an interesting option for those who work in Zonamerica or in Carrasco that offers each time more offices. VIU is located strategically just 5 minutes away from the Airport and 20 minutes away from downtown Carrasco. The project is placed in Avenue La Playa and surrounds Roosvelt Park, which gives attractiveness to the green zone.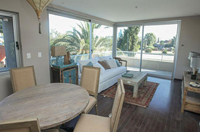 Very near the first one stands this two towers complex which counts with 24 apartments in total. You can choose apartments with views to the avenue or with views to the lake. Moreover, the building offers amenities such as heated pool, business center and gymnasium.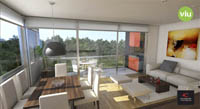 This private neighbourhood in Rocha has 26 modern apartments of 2 and 3 rooms in a natural area of forest. It is located steps away from the sea and very near downtown La Pedrera. The last units of this project are still available.
The foreign investment in the real estate market in Uruguay grows, and with it the offers of modern apartments. Read the full article in El Pais journal here.