Last Wednesday 13th and Thursday 14th August, in KIBON's Convention Center, the Second Edition of the congress and Real estate exposition "Uruguay Real Estate" was held. This event was organized, for the second year, by Opcion Inmobiliaria magazine, "Ideas Uruguay", the National Association of appraisers, brokers and balancers (ANRTCI) and the American Association of Auctioneers, Brokers and Balancers (AARCIB). Ana Olivera, Montevideo's Mayor, took part in the opening ceremony of the congress.
Caldeyro Victorica's staff took part of the event both days, listening to different talks and exchanges with colegues from diverse countries all over Latin America.
The event had two simultaneous rooms and welcomed more than 40 experts in real estate business. Those specialists represented different Latin American countries: Uruguay, Argentina, Paraguay, Brazil and Colombia.
The talks were varied with the aim of sharing knowledge about the real estate market in Uruguay and the region, and build strategic alliances between the different participants.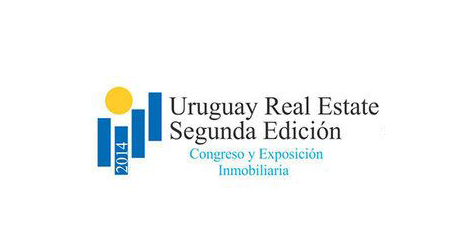 The conferences were on several topics: Real Estate state of the art, both in Uruguay and in the region; marketing strategies and resources for the sector, social networks, rent and the state of the business in the various countries, the presentation of new online platforms and new construction projects; work methods, legal frame, regionalization, investment and more.
In Uruguay today, there are 198 approved Real estate projects. Lately, Uruguay is welcoming investments from different countries and different amounts. New hotels are appearing, as well as apartment buildings and offices buildings.
As Real Estate professionals, we are interested in generating new businesses and serve you as Real estate agents. We work seriously and we learn constantly with the aim of offering you a better service.