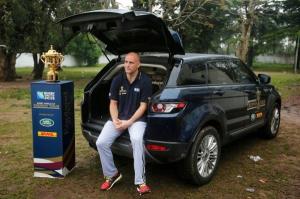 Summer Rugby, a sportive friendly competition that features important characters of the South American rugby scene, apart from other special guests, will be held for the first time in Uruguay this summer. On 21st and 22nd February, in Punta del Este, this sportive international event will take place, where among others, ex rugby players from The Pumas (Argentina's national rugby team) and The Teros (Uruguay's national rugby team) will participate.
The event, which seeks to promote rugby values, is held each year in Pinamar, Argentina, and will be held internationally for the first time in 2015. It is an interesting activity which combines the sport with sports marketing, in a picturesque and exclusive place. It will count with the presence of different special guests and press, being an outstanding event of this summer, with respect to tourism and sports.
The official launch will take place on 16th February at 18 hs, with Felipe Contepomi, ex captain from The Pumas, who represents the competition. That same day Contepomi will have a press conference in Land Rover's stand in Punta del Este. On Friday 20th the guests will arrive, and all the action will be on Saturday 21st in Parador Montoya.
Caldeyro Victorica is one of the companies that supports this initiative in Uruguay. See more information about the event here.