The recognition of wines from Latin America is growing like a wild fire. Uruguay is regarded as the fourth most successful wine producing nation in South America under Chile, Argentina and Brazil. Uruguay's "national" grape variety is Tannat.
Tannat, the main grape of the Madiran and Irouléguy in south-west France, was brought in by Basque-French immigrant Pascual Harriague in 1870. The grape was perfectly suited to Uruguay's sunny, but humid weather. Tannat now represents approximately one third of all the wine made in Uruguay.Considered an exotic grape variety, demand for Tannat is ascending swiftly.
In the past, Tannat has not been held in great esteem. Because it posesses significantly high tannin quantities (this is where its name originated) this means that it can commonly be drunk exclusively after significant aging or perhaps blending together with other, less harsh varietals.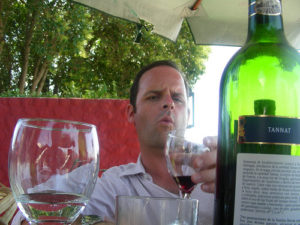 The Tannat grape contains more oligomeric procyanidins (OPCs) than any other varietals. The recent study, directed by Dr. Roger Corder (a cardiovascular specialist at the William Harvey Research Institute in London) tells us that oligomeric procyanidins (OPCs) would be the origin of red wine's health gains. Pretty much all red grapes, especially those with thick skins contain OPC's. But, right after measuring the OPC level of a number of popular red wine grapes, Dr. Corder distinguishes Tannat as the grape with the greatest concentration.
It makes a full-bodied, intensely colored, ruby dark wine, fantasticly flavorsome, together with highlights of spice, plums, ripe berries as well as smoke.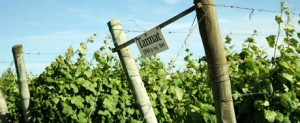 Tannat is produced in several cases of superb dry red wines as well as a late harvest desert wine. Most Uruguayan wine-makers produce reserve quality Tannat wines by aging in oak barrels, that give appreciable softness on tannins accomplishing great results. Its complexity as well as solid structure also enables uncommon assemblages with various grape varieties, such as Cabernet Sauvignon, Merlot, Cabernet Franc, and Shiraz.
Some other varietals grown in Uruguay are for reds: Merlot, Cabernet Sauvignon, Cabernet Franc and Syrah. Whites: Sauvignon Blanc, Chardonnay and some instances of Viognier.
In this video from AFP you will be able to see more about wines from Uruguay. Two or more winemakers are interviewed and they explain how this is received around the world.